October is School Safety Month in Ohio – Status Solutions' Situational Awareness Technology Promotes School Safety
In 2022, Ohio Governor Mike DeWine named October Ohio School Safety Month. This legislation aims to increase public awareness of school safety programs and encourage Ohioans to play a critical role in keeping Ohio schools a safe place for students to learn and grow. In addition, The National School Safety Center, state governors, and state school superintendents sponsor America's Safe Schools Week during the week of October 15-21 this year. This observance aims to promote safety, security, and productivity in all schools.
Headquartered in Columbus, situational awareness technology leader Status Solutions aims to promote safety in schools and all parts of communities in Ohio and across the U.S. With safety a top priority for everyone, here's more on what Status Solutions is doing to improve the communities they serve.
The importance of school safety
During the first three months of 2023, there were more shootings with more victims than in the same period last year, including the Nashville Covenant school shooting that killed six people in March. Due to this increase, parents, educators, and everyone else in communities are concerned about school safety. 
What can Status Solutions do to help?
Situational awareness means knowing what's happening around you and using that information to make informed decisions. Status Solutions helps organizations — from schools to healthcare companies and manufacturing facilities — get strategic about risk management to prevent loss of life, property, productivity, business, and convenience.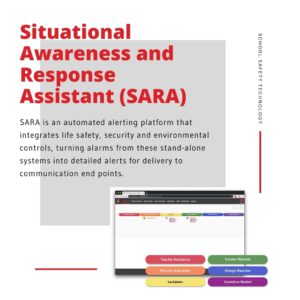 Status Solutions' situational awareness technology, Situational Awareness Response Assistant (SARA), is an automated alerting platform that integrates life safety, security, and environmental controls, turning alarms from these stand-alone systems into detailed alerts for delivery to communication endpoints. SARA allows schools to improve safety and communication by allowing staff to summon help from any web browser; law enforcement can also be called quickly and discreetly while users can send and receive alerts via various devices. This technology lets principals, teachers, and other onsite personnel receive real-time information about a possible threat to initiate the appropriate response plan, which is critical in school emergencies.
More about Status Solutions technology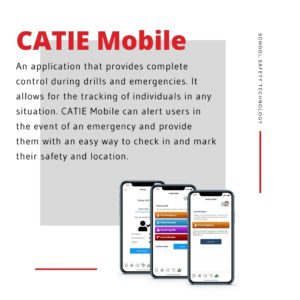 Following two devastating events — Columbine and 9/11 — Status Solutions was born from the belief that technology can prevent tragedy. More than 20 years later, Status Solutions has improved the safety of thousands of communities with their various technologies, SARA, Communication And Access To Information Everywhere (CATIE),  and Merging Information Into Meaningful Insights (MIMI), which have processed and analyzed nearly 413 million alarms and monitored nearly 3 million devices.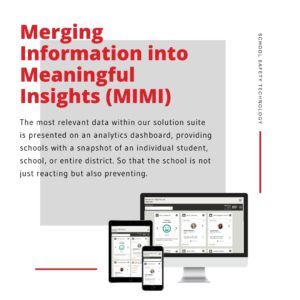 Status Solutions strives to leave every situation better than how they found it. The company confidently believes that through situational awareness and rapid, proactive communication, its technology can help communities prevent losses through ongoing monitoring, communications, and analysis.
Status Solutions' Partnerships
Status Solutions partners with schools prioritizing positive safety changes for their educators, students, and communities. For example, Pulaski County Schools (VA) and Status Solutions announced an extended partnership in August. A valued customer of Status Solutions since 2015, Pulaski schools utilize the company's situational awareness platform in their E-911 call center and within county buildings. The new partnership expands the scope of this successful relationship to ensure the safety and security of everyone in the school district.
"In Pulaski County Public Schools, our top priority is the safety and well-being of our students and staff," said Rob Graham, Superintendent of Schools. "By integrating Status Solutions' advanced situational awareness platform, we are taking a significant step towards creating peace and comfort for our teachers, students, and families. Our partnership with Status Solutions aligns perfectly with the County's unified mission to provide a safe and nurturing environment for learning."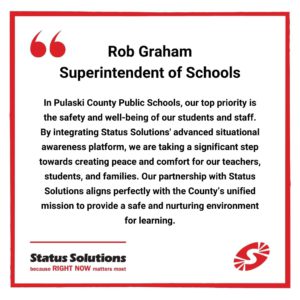 "We have witnessed firsthand the positive impact of Status Solutions' technology in our county buildings and emergency response facilities. This new initiative reinforces our priority and dedication to the safety and prosperity of our community. We are proud to support our unified mission to not only educate but also protect our most valuable assets." -Mike Mooney, Board of Supervisors and School Safety Committee Member
How to start improving safety in your school
Status Solutions wants to make it easy for schools to implement situational awareness technology. School districts who use Status Solutions' SARA platform can accept the school safety grant of use and agree to receive additional funding from Status Solutions Network. 
Status Solutions Network (SSN) is the sister company of Status Solutions and a franchise opportunity designed with the sole purpose of funding safety measures for schools. SSN franchisees sell memberships to local businesses in exchange for being listed on the Network Directory, hosted on Status Solutions' platforms. A percentage of the proceeds from that advertising sale are then given back to the school to help with additional safety needs. This franchisee creates a community of like-minded businesses supporting and protecting their local schools by creating a sustainable funding model.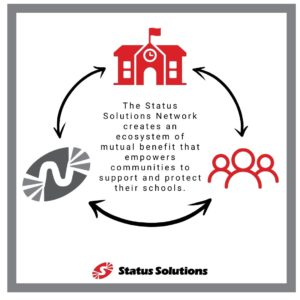 Next Steps
During School Safety Month and all other times, school safety and security drive Status Solutions to continue improving its school security technology solutions and helping as many communities as possible.
Are you interested in learning about Status Solutions and how its situational awareness technology can improve safety in your community's schools? Or would you like to learn more about SSN and how your school can get paid to be safe or how you can start your own business?  For more information, visit https://www.statussolutions.com/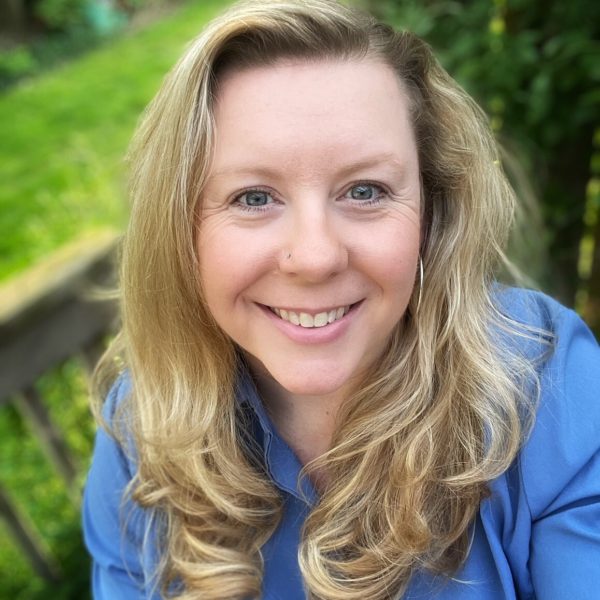 Laura Hartman is a former middle and high school English teacher. Currently, she is the Director of Community Engagement for Status Solutions and Status Solutions Network in Westerville, Ohio,  where she calls upon her years of experience in the classroom to aid the company's mission of protecting the vulnerable and preventing violence in schools.