Grant FUNDING IS available for school safety, but you don't have to wait on the government to get started.
Grant Funding Available for School Safety Technology
It's no secret that schools are chronically underfunded, but as school safety incidents continue to grow, safety procedures cannot be left on the back burner. 
The first step in a school safety plan is a vulnerability assessment, a methodical review of security weaknesses that evaluates the facility's vulnerabilities and recommends solutions to negate those weaknesses. Typically, these evaluations can be done for free by local law enforcement or military who are experts on situational awareness, or they can be arranged as a gift by a concerned parent or member of the community. 
But how can schools fill the gaps identified in vulnerability assessments on their limited budgets? Luckily, there are several resources available. Federal and state budgets release funding annually for school safety technology. This information can be hard to find and tricky to navigate, so we've outlined some things you need to know below based on your location. 
Status Solutions also offers … solutions (get it?) … to help districts outfit schools with safety technology even when funds are low or non-existent. Through a Grant of Use, in which Status Solutions absorbs the financial burden, our SARA (Situational Awareness and Response Assistant) technology is available, giving schools immediate access to real-time automated alerting and mass notification. Schools no longer have to wait for the government to award funds to protect their students. With a simple phone call, Status Solutions can install safety measures now, but we don't stop there. We believe in holistic safety. That means more than reacting when a situation arises. It means we open communication lines between all stakeholders in a school with our CATIE (Communication and Access To Information Everywhere) and MIMI (Merging Information into Meaningful Insights) technologies. This allows the schools to go beyond reacting and to actually help prevent and protect their students from tragedy.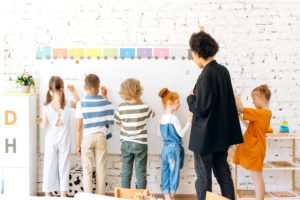 Through our Innovation Program, schools have access to our complete suite of technologies and with the Status Solutions Network, we have developed a funding model that takes the burden off of a district so that they can go beyond the Grant of Use. We looked at the two big problems schools face: access to safety without waiting on the government, and continual funding to help stay ahead of threats with modern technology.  We invented the Grant of Use to solve the immediate need, and we invented the Status Solutions Network with our eye on the future of school safety. We saw a problem and we came up with solutions. Because that's what we do. 
Below is a list of links to available grants, we will update it as information becomes available, but while you wait to apply and then see if your school receives one, start protecting your classrooms right now with the Status Solutions Grant of Use because right now matters most.  
Federal
The U.S. Department of Energy recently announced a first-of-its-kind investment to improve clean energy at K-12 public schools. Funds will position school districts to make upgrades to lower facilities' energy costs and foster healthier learning environments for students. Schools can now apply for the first round of funding, including $80 million of the $500 million program.

The topic areas of this grant are broken into two categories: One focuses on high-impact energy efficiency and health improvements, while the other focuses on innovative energy technology packages. Award totals will range from $500,00 to $15 million.
Texas
Governor Abbott and Republican legislators announced the transfer of

$105.5 million in state funds to support school safety and mental health initiatives

. This funding was made immediately available at the start of the school year 2022-23, and Breakdowns of the financing goes as follows:

$50 million for bullet-resistant shields;

$5.8 million to expand the Texas Child Health Access Through Telemedicine (TCHATT) statewide

$4.7 million to the Health and Human Services Commission (HHSC) to increase Multi-systemic Therapy (MST) across the state

$950,000 to HHSC to expand Coordinated Specialty Care (CSC) teams across the state

$7 million for rapid response training by the Advanced Law Enforcement Rapid Response Training (ALERRT) Center and $3 million for local law enforcement agencies to offset travel expenditures associated with the training 

$7 million to the Texas School Safety Center for on-site campus assessments to evaluate access control measures;

$17.1 million for school districts to purchase silent panic alert technology –

The application deadline for this grant is Jan. 31, 2023, but the deadline for final amendments is: April 1, 2024.

$5 million to the Texas Department of Public Safety to expand fusion center research and capabilities.
This grant aims to assist schools in meeting the new school safety standards and to include other security-related costs like metal detectors, cameras, and monitoring tools.

Applications that will use the fund to procure: fencing, exterior doors, silent panic alert technologies, and other physical safety features will take priority.

Applications using the funds to procure: security cameras/equipment, communication systems, and technologies that prevent, identify, and manage emergencies/threats will take secondary precedence.
Ohio
If they are eligible, schools may be awarded $2,500 or $5.50 per student, whichever is greater 

The grant gives broad discretion to school leaders to use the funds but must fit into one of the following categories:

The support of school resource officer certification training

Any active shooter and school safety training or equipment

All grade-level type educational resources

Training to identify and assist students with mental health issues

School supplies or equipment related to school safety or for implementing the school's safety plan

Any other training related to school safety
A limited number of grants (around 250), up to $20,000 per school district, will be awarded for technology projects that link schools with law enforcement agencies/officers for improved safety, crime prevention, and response.

Approved technology for grant use is broken into two categories, Crisis Response and Prevention.

Examples of crisis response technology include

Immediate camera access to law enforcement during a shooting

Silent panic alarms

Shot detection technology

Examples of prevention technology include:

License Plate Reader

Protection order alerts

Wanted dangerous person alerts
This grant assists Ohio employers that operate licensed preschools through 12th-grade educational facilities to ensure the safety of their staff who instruct children throughout the state. Eligible employers may receive up to $40,000 in funding for the duration of the program.

Funds may be used to purchase equipment to improve the safety and security of facilities substantially and to reduce or eliminate injuries or illnesses associated with providing educational services to children.
Visit our Grant of Use page to learn more about the opportunities we provide and fill out the application to contact us.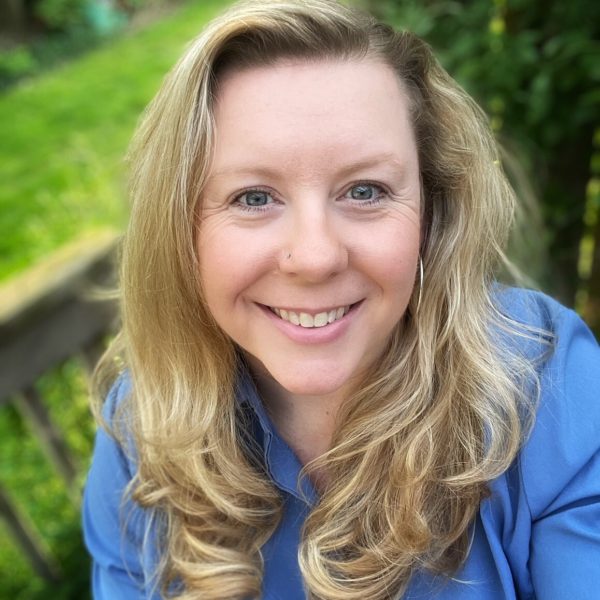 Laura Hartman is a former middle school and high school English teacher. Currently, she is a Marketing Specialist for Status Solutions in Westerville, Ohio,  where she calls upon her years of experience in the classroom to aid the company's mission of protecting the vulnerable and preventing violence in schools.