Mission-based Westerville business recognized for its contributions to the community and leadership in situational awareness.
January 10, 2023 – WESTERVILLE, OHIO – The Westerville Area Chamber of Commerce, a community of more than 700 members representing the needs and businesses of Westerville, Ohio, has named Status Solutions, LLC. their 2022 Large Business of the Year recipient.
This award is given to a business in the area that has significantly impacted the Westerville business climate and economic growth. To be considered for the Large Business of the Year Award, the company must set the standards for excellence and innovation with its business practices and community involvement.
Status Solutions, a pioneer in situational awareness technology, is known for its mission to leave every situation better than it was found. The company prides itself on protecting the vulnerable in society with its Innovation Program, a suite of technologies that allows all markets to monitor, alert, react, report, and most importantly prevent. This groundbreaking program provides access to Status Solutions' freshest ideas and newest advancements at all times. Additionally, the company is known for empowering individual communities to step up and safeguard their own schools with a Grant of Use of its flagship SARA technology, and the Status Solutions Network, a franchise opportunity that creates a pathway for additional school funding.
Janet Tressler-Davis, President/CEO of Westerville Area Chamber of Commerce stated, "Status Solutions' unique accomplishments combined with innovation, community engagement, and a company culture of leadership makes it an ideal recipient of this prestigious award."
The Status Solutions team will officially be recognized at the 2022 Annual Luncheon, Awards Program, and Innovation Showcase on January 23, 2023, at The Medallion Club.
"We're never done," stated Mike MacLeod, CEO and Founder of Status Solutions. "We're proud of our life-saving technology, but we continue to innovate and we continue to advance, because, at the end of the day, it's not about the technology. It's about helping people and keeping communities safe. It's about the outcome. That's why we do what we do, both here in Westerville and all across North America."
ABOUT STATUS SOLUTIONS
Status Solutions is a provider of situational awareness technologies for life safety, security, environmental monitoring, and mass notification. The company's customized software solutions ensure the right information reaches the right people automatically via various portals and dashboards for faster, more efficient communication. From emergency alerting and response management to self-service, Status Solutions helps organizations better collect, process, interpret and deliver their data. Real-time, detailed notifications about potential threats to people, property, business, and convenience/comfort enable customers to better manage risk while also transforming their business operations.
ABOUT WESTERVILLE AREA CHAMBER OF COMMERCE
Westerville Area Chamber of Commerce is a voluntary organization representing the business community in Westerville Ohio. The Chamber is a private, nonprofit, taxpaying corporation. It unites hundreds of businesses, professionals and individuals, creating a unique organization that works to improve business and build an even stronger community. For over 55 years, Chamber members have joined together to enhance the community's quality of life and the economic, civic and cultural growth of the Westerville Area.
Status Solutions is named Westerville Area Chamber of Commerce's Large Business of the Year.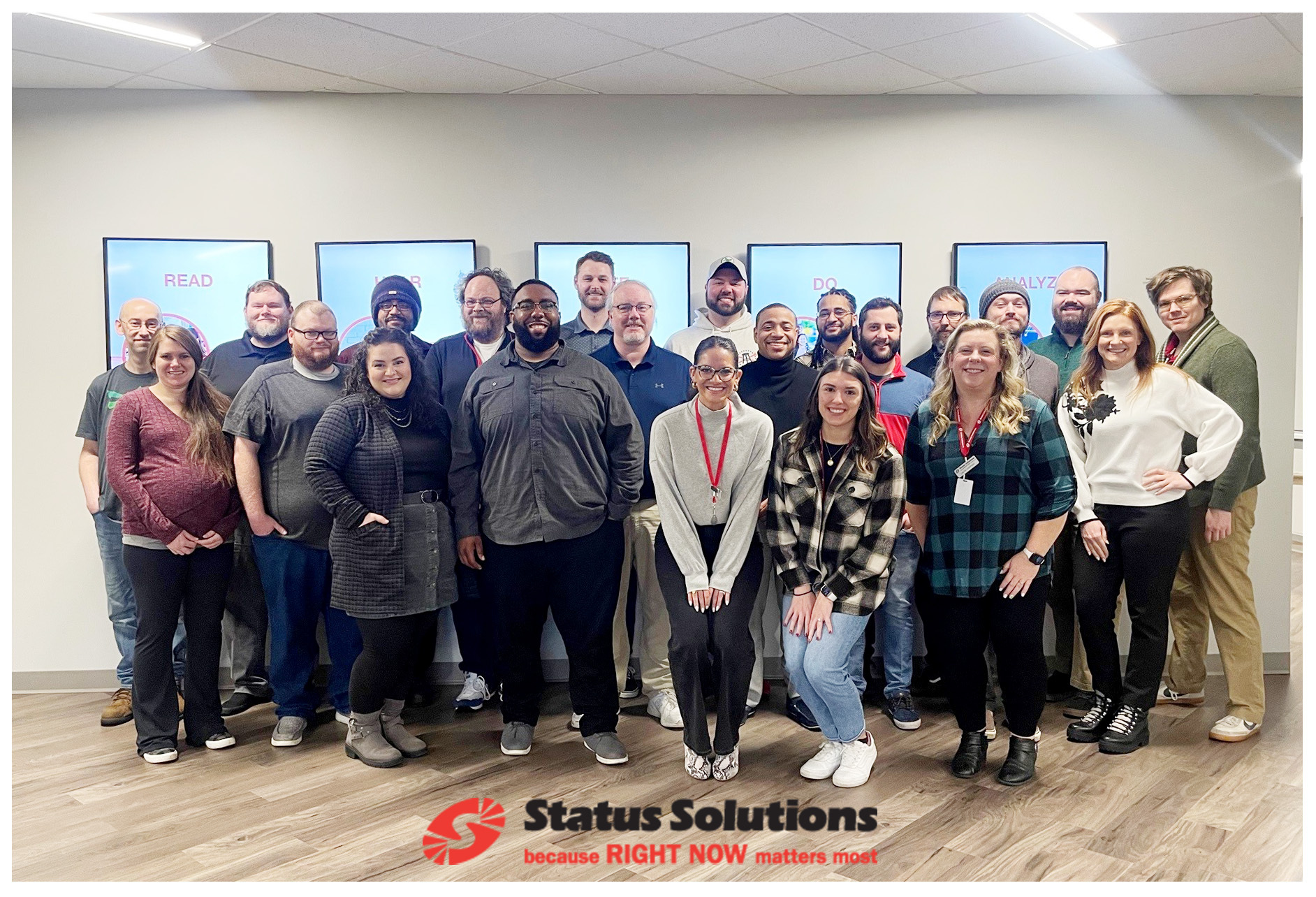 Media Inquires
Please contact Cassie Lamprinakos Collins at clamprinakos@statussolutions.com