May is designated annually as National Mental Health Awareness Month by the National Alliance on Mental Illness (NAMI). With seemingly never-ending, heartbreaking headlines of so many losing their lives to mental illness, it's more important than ever that we pay attention to the mental state of our loved ones.
Some of our most vulnerable populations, such as the elderly and kids, are being affected unlike ever before. In fact, The American Academy of Pediatrics declared the mental health crisis among children and teens a national emergency and more than 40% of teens said they persistently felt sad or hopeless during 2021, according to a CDC survey. Likewise, according to a recent study, one in five adults ages 50-80 who were polled said their overall mental health was worse since the pandemic started. Isolation and fewer visits from loved ones can contribute to decline in mental health.
Enter technology, which can help in two really important ways – connection to loved ones and monitoring for potential mental health challenges. In the case of schools and senior living facilities, adding technology can be an important step in helping to manage monitoring for mental health challenges. Data analytics platforms can give administrators a central place to log any observations from disengaging in activities or classes or monitoring changes in mood. Properly collecting and recording this valuable information can allow it to be analyzed to look for concerning patterns and alert health care professionals before any issues become a crisis.
In schools, a data analytics platform can also pull information that is already logged such as attendance and grades. These datasets can be used to reveal concerning changes or patterns that may signal a student is struggling with mental health. 
With our CATIE technology, utilized in senior living, connecting with loved ones can be an important bridge in helping with mental health for older adults. It can also help connect the resident with the front desk and other residents so even if there happens to be a need for isolation due to COVID, the person can still feel connected to everyday life. CATIE also helps keep staff informed with the information they need to care for residents.
Asking for help can be hard but with the use of technology, monitoring and connecting can be a helpful step in caring for our loved ones during this Mental Health Awareness Month.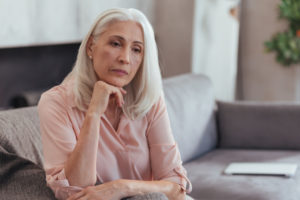 How technology is supporting mental health across industries during National Mental Health Awareness Month