October 31, 2023 – Westerville, OH – Status Solutions and ClassLink have partnered to support school safety by increasing rapid response communication and situational awareness access for all ClassLink users. 
This partnership will be able to support more than 18 million students by combining Status Solutions' groundbreaking situational awareness platforms with ClassLink's widely-adopted access, analytics, and identity management platform. 
"ClassLink and Status Solutions are a natural fit. This partnership further supports our goal to take the complexity out of digital learning, remove distractions from the classroom, and give educators more time to support their students' learning," said Patrick Devanney, Senior VP of Strategy and Partnerships, ClassLink. 
A timely solution, this partnership helps ClassLink's mission of empowering educators to improve learning through innovative systems, services, and tools like the Status Solutions Innovation Program which focuses on not just responding but also preventing. 
"Status Solutions is pleased to stand alongside ClassLink in our mission to revolutionize school safety. By integrating ClassLink's powerful platform, we are amplifying access to rapid response communication and situational awareness solutions for over 18 million students. This collaboration, coupled with our innovative funding model, underscores our unwavering commitment to eliminating barriers in education, ensuring that every school has access to comprehensive safety measures," said Amy Jeffs, President of Status Solutions.
ABOUT STATUS SOLUTIONS
Status Solutions is your partner in protecting what matters most. For more than 20 years, we've made it our mission to evolve with the changes that impact the safety of your students, residents, customers, and employees, as well as your property and business assets. We've learned how to adapt to what's happening in the world, but more importantly, we make it our priority to stay nimble enough to custom-build a safety solution that works for you. Status Solutions has built a reputation for being a pioneer, and now a master, of situational awareness services, including life safety assurance, real-time security monitoring and data analysis, environmental awareness, and mass notification technologies. We carefully craft custom software solutions that give your team awareness of what's happening, empower them to take action, and then provide the analysis that helps them adapt and stay ahead of threats, no matter how mundane or extreme. For more information, visit us at StatusSolutions.com and follow us on Facebook, X (formerly Twitter) and LinkedIn.
ABOUT CLASSLINK
ClassLink is a global education provider of identity and analytics products that create more time for learning and help schools better understand digital engagement. As leading advocates for open data standards, we offer instant access to apps and files with single sign-on, streamline class rostering, automate account provisioning, and provide actionable analytics. ClassLink empowers 19 million students and staff in over 2,600 school systems. Visit classlink.com to learn more.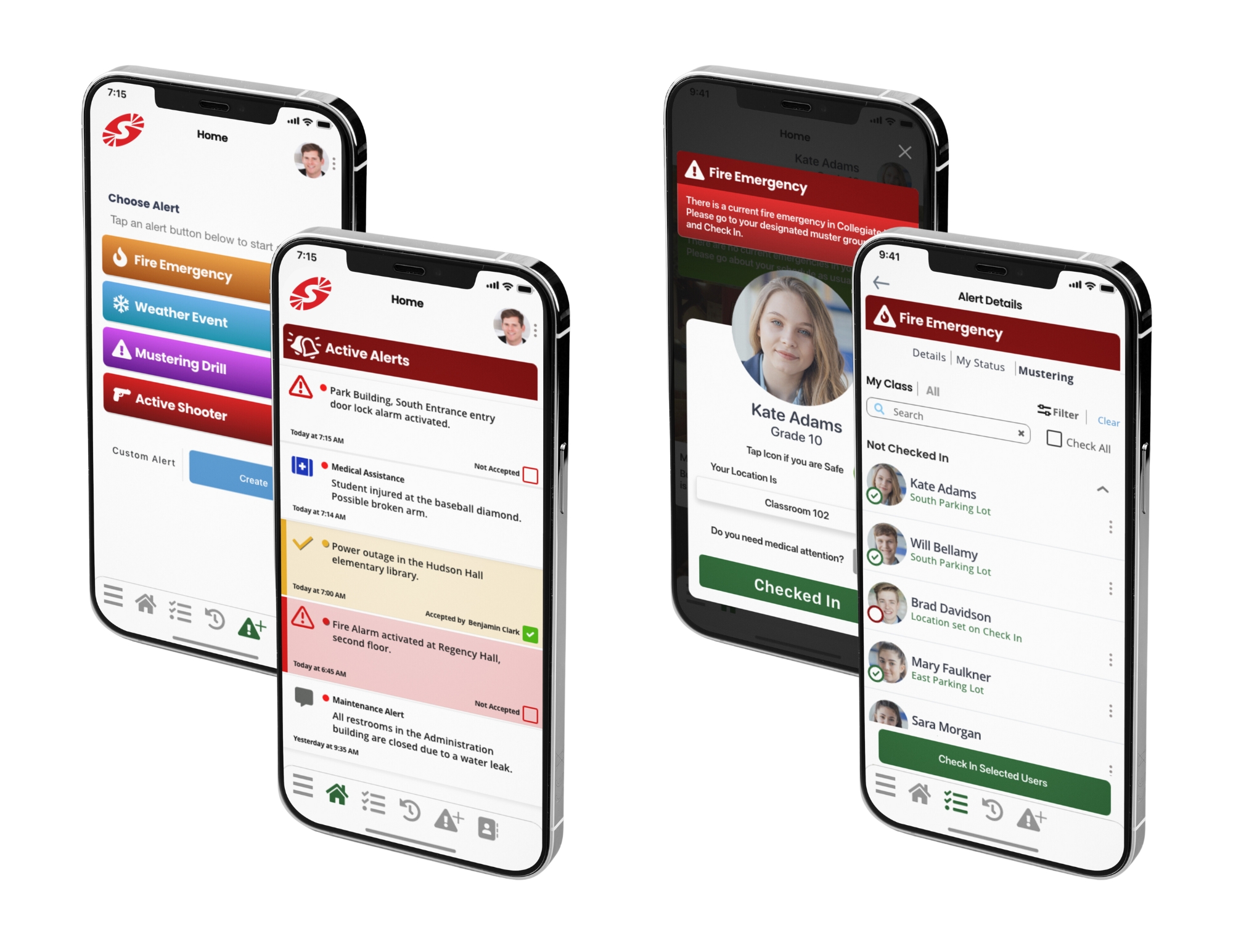 Media Inquires
Please contact Laura Hartman at Lhartman@statussolutions.com