Blooming Prairie Provides Advanced Alerting System to All Teachers
Opportunity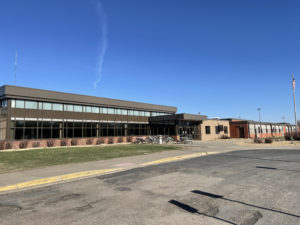 Blooming Prairie Public Schools needed to increase its safety protocols. With limited resources, they struggled to maintain the level of safety and security that they desired. According to Erik Vigeland, Technology Coordinator for Blooming Prairie Public Schools, they tried several different emergency alert platforms. Still, they weren't able to supply it to all staff members because of the cost of licensing each teacher to use it. "We were forced only to provide panic button access to teachers near entryways. Anyone else would have to run to another classroom to use it, but that didn't feel like enough. We wanted all employees to feel the same level of safety," Vigeland stated. Knowing they wanted better for their teachers, students, and staff, Blooming Prairie Public Schools reached out to Status Solutions.
Solution
Blooming Prairie Public Schools adopted SARA (Situational Awareness and Response Assistant) through the Status Solutions Grant of Use. Status Solutions, recognized the need for improved safety measures in schools and decided to offer their solutions, at no cost, to eliminate the financial burden hindering schools from implementing safety technology. The Grant of Use enables any K-12 school in the United States or Canada to benefit from this award-winning technology and Status Solutions will absorb the cost. 
With SARA implemented, every teacher and administrator in Blooming Prairie Public Schools has access to this advanced alerting solution on their desktop. Additionally, they can receive alerts via text and email. According to Vigeland, "In the event of an intruder, with the push of a button, SARA will notify all of our police officers and county deputies. The notification will go right to their own cell phones." This direct access to emergency personnel can save precious minutes and thus lives. 
However, the solutions SARA offers go beyond the worst-case scenario of an intruder with ill intent. SARA's customizable dashboard can be modified to meet the unique needs of each of the Blooming Prairie buildings, even those mundane emergencies such as needing a janitor, a nurse, or an administrator. The dashboard also has a button for medical emergencies beyond the scope of the school nurse.
Results
All Blooming Prairie teachers and staff have access to emergency alerting through SARA with no additional cost to the school

Blooming Prairie schools have direct access to police, sheriff deputies, and other first responders

Each school has its own customizable dashboard for unique needs with unlimited customizable buttons

Blooming Prairie teachers have access to quick messaging

Blooming Prairie teachers and staff can access SARA on any screened device with no limitations on licensing
About Blooming Prairie Public Schools Blooming Prairie Public Schools is a school district located in the charming town of Blooming Prairie, Minnesota. The district serves students from pre-kindergarten through 12th grade, providing a comprehensive education that prepares students for success in college and beyond. With a commitment to excellence in education, Blooming Prairie Public Schools offers a wide range of academic programs, including Advanced Placement courses, dual enrollment options, and career and technical education opportunities. In addition to its academic offerings, the district also provides a variety of extracurricular activities and athletics programs, allowing students to explore their interests and develop their skills outside of the classroom. With a dedicated team of educators and staff, Blooming Prairie Public Schools is committed to creating a safe, supportive, and inclusive learning environment where all students can thrive.