Holland Home implements Innovation Program across three communities to boost community engagement, improve staff workflow, and drive security communication.
Status Solutions, a situational awareness technology company, announces an expanded partnership with Holland Home, a longtime leader in senior services, to standardize technology in three of their communities. As part of the partnership, Status Solutions' Innovation Program will be implemented at Breton Woods, Faith Hospice at Trillium Woods and Raybrook.
Holland Home recognizes that the care and services their community and staff deliver – including dining, wander management, mass notification, resident engagement and more – is constantly changing based on residents' needs. The Innovation Program gives organizations the opportunity to partner with Status Solutions to receive ongoing access to the newest and most advanced technology solutions as communication and operational needs evolve over time. 
Holland Home has been a dedicated Status Solutions partner since 2012 when they implemented automated alerting platform, SARA (Situational Awareness and Response Assistant) across all of their sites. With the Innovation Program, Holland Home will continue to enhance the resident experience.
Status Solutions is committed to providing leading technology solutions, as well as to continue to grow with customers in the years to come. Through the Innovation Program, Status Solutions can help Holland Home stay on the cutting edge of technology in order stay true to their mission – providing services with love, compassion, and excellence, and, through their efforts, their residents and clients will feel love, comfort and peace of mind.
"Status Solutions has been a proven partner for many years, so it is very natural move for us to become one of their Innovation partners. The technology applications they offer will allow us to become a technology leader in our area," explains Jeff Engle, VP of IT at Holland Home.
Danielle Myers, General Manager of Status Solutions, explains, "We are thrilled to welcome Holland Home communities to the Innovation Program.  We recognize that senior living operations look a little different today, and we are pleased to help Holland Home give residents the boost they deserve while also creating efficiency for staff to provide superior care. The Innovation Program is everchanging based upon the wants and needs of our customers, providing senior living communities with a holistic solution to overcome the barriers they face today, and it will continue to transform to meet their needs as they change in the future."
Mina Breuker, CEO of Holland Home states "At Holland Home we are committed to supporting our residents with state of art technology that engages, empowers and provides a high safety standard. Status Solutions encompasses all those areas within their applications, allowing for a streamlined experience for both residents and our team at Holland Home."
ABOUT HOLLAND HOME
Since 1892, Holland Home has been providing vibrant independent living for area seniors, assisted living services for those needing help with everyday activities, and skilled nursing for those requiring a higher level of care. The level of the services we offer has continued to grow as the needs of our community have increased, from contemporary townhome and apartment living to world-class memory care and rehab services, all provided with a heartfelt promise to serve those we care for with love, compassion, and a never-ending commitment to excellence.
Holland Home Streamlines Community Technology
with Status Solutions' Innovation Program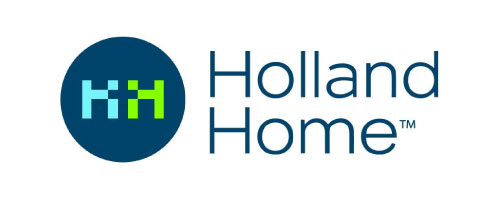 Media Inquires
Please contact Cassie Lamprinakos at clamprinakos@statussolutions.com